MapInfo Pro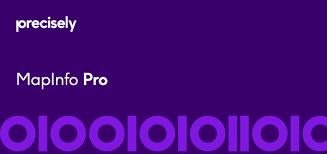 In order to make well-founded location decisions, spatial data must come from very different sources be processed.
With the desktop mapping system MapInfo Pro from Precisely, data can be stored in different ways formats can be linked. Through this spatial connection you gain new insights. With MapInfo Pro these can be visualized quickly and easily.

By using extensions such as Routefinder you can create and visualize catchment areas based on road distances and quickly determine the corresponding potential. To use Use the integrated aerial photos and the integrated Bing Maps map to create attractive displays to create spatial analyses.

MapInfo Pro is the standard GIS tool used by Tegedata for analyzes and data maintenance is used. Use the extensive spatial query options or create you professional cards. We offer training and programming support for this tool. We provide support with licensing issues and offer license and maintenance contracts for MapInfo Pro.